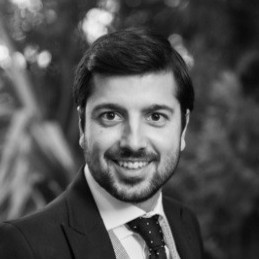 Crave Interactive are delighted to welcome newest recruit, Carlos Calvo to the team. Carlos joins us as VP Sales - Europe. Based in Madrid, Carlos' responsibilities include focussing on growth within the European market and supporting future growth of global sales.
Carlos joins Crave after gaining fourteen years in the hospitality industry, beginning his journey in a front-office role in the food and beverage department and expanding his knowledge and understanding of the industry into managerial sales positions at Meliá Hotels and most recently Shiji. His hospitality experience in both IT and direct sales will prove to be a valuable asset to the Crave team, as well as being very customer-orientated thanks to his varied experience across the hospitality sector.
Outside of work Carlos enjoys spending time with his wife, family and friends. Whether it be enjoying a cold beer, chasing the sunset or cheering for his team at a Real Madrid game, he certainly knows how to keep himself busy (and with the birth of his first son on the horizon, we can safely say his life is about to get a whole lot busier!). His favourite holidays to date have involved exploring the beautiful beaches of Costa Rica and watching animals in their natural habitat in the Serengeti's famous Safari park. Carlos describes himself as an easy-going, super organised, positive person and shows genuine passion about supporting Craves continuing growth within Europe, focussing primarily on the Spanish market, alongside Italy, Portugal and Greece. His favourite quote is "patience is bitter, but its fruit is sweet."
We are very excited to have Carlos on-board and can't wait to watch his Crave journey unravel!
Reach out to Carlos and book a meeting below 👇
Broné Kenningham
Marketing Specialist - Crave Interactive