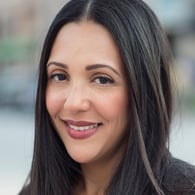 Crave Interactive is delighted to welcome Laura DeAngelis to the team. Laura joins us as VP of Sales for the Caribbean and the Americas. Based in Florida, USA, Laura's responsibilities include building sales relationships with key accounts and supporting future growth and development in Crave's sales division.
Laura comes to Crave after gaining sixteen years experience within the hospitality industry, formerly holding leadership roles at: ALICE, Sixt and Expedia. During her previous Sales roles, Laura learnt to develop and sustain strong hotel partner relationships, welcome new business through strategic thinking and drive revenue growth in the American market. Her scope of knowledge and experience in hotel, technology, sales, revenue management and hotel operations, will prove to be an asset to Crave, as we continue to expand and explore new opportunities within the market. Alongside her successful career, Laura also served on the board for Women in Travel Thrive (2020 - 2022), and is extremely passionate about inclusiveness and equality.
Outside of work Laura is an avid cruiser (and sailed 5 times last year!), one of her favourite holiday memories to date was riding a bicycle down Hawaii's well known Haleakala volcano! She is a self-proclaimed Disney expert and her top three films of choice are: Elf, 13 going on 30 and Mean Girls. Laura's friends and family would describe her as laid-back yet hard-working, which supports her life philosophy "work hard, stay humble."
We are very excited to have Laura on-board, and can't wait to watch her Crave journey unfold!
Reach out to Laura and book a meeting 👇
Broné Kenningham
Marketing Specialist - Crave Interactive