Analysis of 100,000 room nights shows that in-room tablets provide superior engagement, 3.5 times the number of spa requests, and a 22% increase in in-room dining (IRD) revenue compared to mobile solutions.
Quality data underpins so many industries today, and the Crave Data Team continue to innovate our platform's capabilities to provide our hospitality clients with useful and insightful data. In observing recent data trends over the past year, the team analysed over 100,000 overnight stays at various properties, offering some interesting insights on technology as part of the guest experience.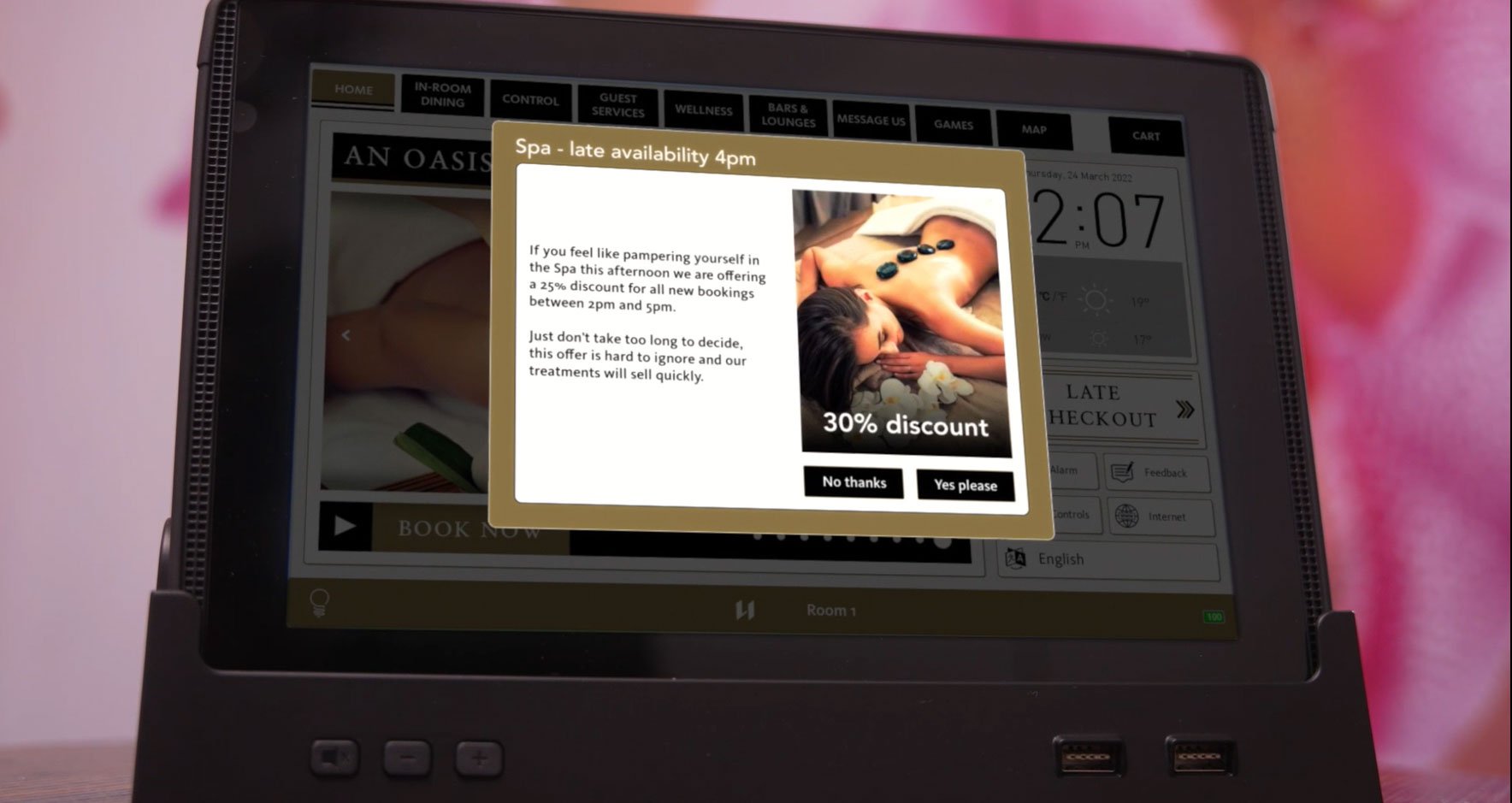 In-room tablets have exceptionally high engagement with guests. Data shows that at least 90% of guests engaged in their in-room tablet, compared to 10–60% of guests engaging with QR codes. 90% of guest engagement gives an invaluable platform to promote services and communicate with guests. Thanks to the rapid adoption of remote check-in services, that's higher engagement than front desks.
This insight also points to the phenomenon of 'QR-code fatigue' among users. As QR codes become more ubiquitous, service providers must work harder to give guests an enticing reason to use them and engage with their digital offerings. QR codes are certainly an easy way for guests to access digital services, but hotels can expect far higher engagement in-room with tablets.
The data team also discovered that, in hotels and resorts where a spa is available, guests with in-room tablets were 3.5 times more likely to make a spa booking during their stay. That's clear evidence that for any property with a spa, the introduction of in-room tablets can show an incredible return on investment - around 15 times the cost.
When comparing rooms with a Crave tablet and a Crave mobile solution, offering IRD with identical content and menus, rooms with tablets achieved 22% higher revenue.
The Crave Data team will continue to analyse data to inform the next innovations in our mission to improve the guest experience, and we look forward to bringing you more useful insights!
Craig Pattenden
Head of Marketing - Crave Interactive