Viceroy Hotel Group chooses Crave Interactive's AppLess™ contactless mobile ordering and digital directories for its hotels around the globe.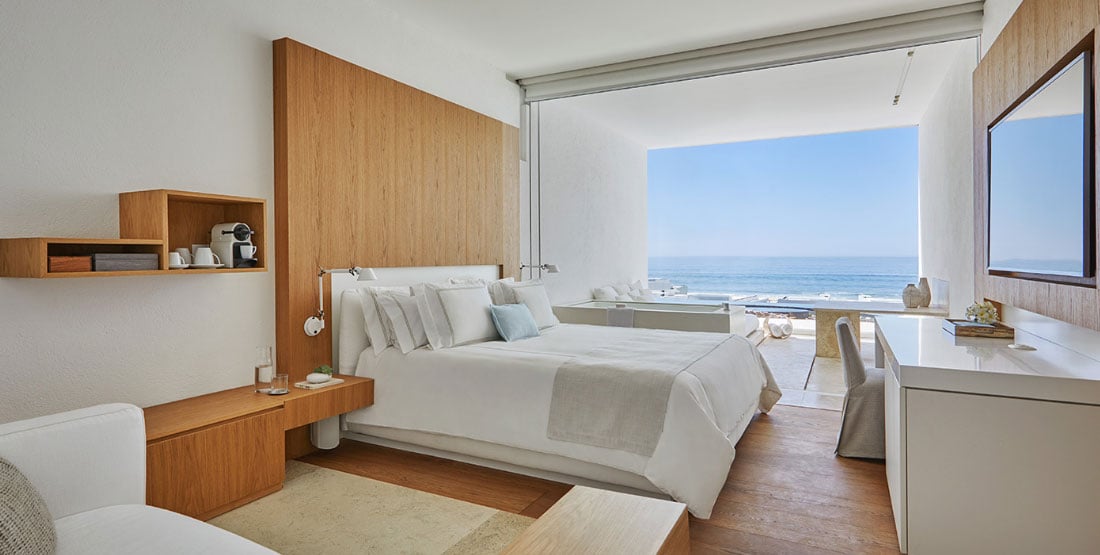 March 2021, London, Crave Interactive, a leading global hospitality technology company, has signed agreements with Viceroy Hotels to provide digital room compendiums and in-room dining ordering solutions to the Viceroy hotel portfolio using its innovative AppLess™ solution across all their bedrooms.
From chic suites in city centres to sumptuous villas in the Caribbean, Viceroy's hotel portfolio comprises 13 hotels today, with 4 more currently under construction. The roll-out has already begun with two hotels now benefiting from Crave's technology: Sugar Beach, a Viceroy Resort in St Lucia and Viceroy Chicago. Others will follow in the coming months.
AppLess™ provides guests with easy access to in-room dining ordering, hotel information, digital compendium, Spa booking, and much more via QR codes. The technology helps staff and guests maintain social distancing and eliminates the need to print paper in rooms as accessing the information is so simple and uses the guests' own smartphone.
"We're delighted to have added Viceroy Hotel Group to our growing list of prestigious hotel clients. Our AppLess™ solution provides great services instantly to guests on their own mobiles without the need to download an App."
"We're seeing growing demand for our AppLess™ and ServeSafely mobile ordering solutions as they address many of the challenges faced by hotels today, including keeping content up to date and providing great service in a cost-effective way while keeping staff and guests safe."
Crave Chief Commercial Officer, Tim Butterworth
For more information about AppLess™ and mobile ordering solutions for your hotel please click here.
ABOUT VICEROY HOTEL GROUP:
Creativity, comfort, and service all make the signature Viceroy experience, where guest needs are always anticipated and graciously accommodated. Equally constant are the accolades earned by our distinctive hotels, including the pages of Conde Nast Traveler, Travel + Leisure, Departures, New York Times, and Vogue.